WILL I HAVE A MENTORSHIP SUPPORT WHEN I WILL JOIN COMPLERE AS AN INTERN?
Mentorship is the most crucial aspect of looking for an internship or laying the foundation of your career. It is because internships are often a student's first experience in a workplace. Thus, it is both a unique challenge as well as a lifetime learning opportunity. Interns, on the other hand, sometimes feel overwhelmed by the experiments at times. Keeping all the factors in consideration, Complere organizes intern mentorship programs that help interns learn about the workspace environment and prepare them well for future jobs.
Mentors at Complere provide vital advice and skills to help interns navigate paths of their position and achieve goals quicker, making them valuable and essential for the company.
The following is the process that Complere follows to provide an effective intern training program for the interns:
STEP 1: ASSIGNING A BUDDY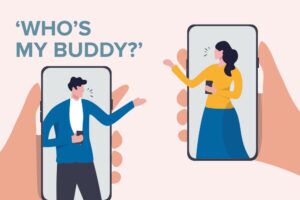 On the first day, the company assigns a buddy who will help you in on boarding. On boarding is an essential step during the internship. As working in an organization is a new opportunity for the interns, Complere buddy makes sure that interns can understand the company's groundwork, work ethics, role, and expectations.
STEP 2: HR INTRODUCTION PROGRAM
During the first week of the internship, an HR introduction program is held, which helps you understand the company's culture. It involves providing the intern with both official and unofficial norms. During the HR introduction program, an intern learns about the company's nuances, work ethics, cultures, objectives, mission, and core values. It makes them quickly integrate into the company and work sincerely.
STEP 3: ASSIGNING A MENTOR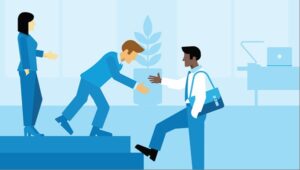 Based on your role, the company then assigns you a mentor to report your daily progress. Your mentor will provide you the role clarity, guide you in everyday tasks at work and enhance your problem-solving skills. Through daily reporting, an intern learning work management, time management, and prioritizing tasks based on their importance and deadlines.
STEP 4: CLEAR DEVELOPMENT PLAN
A mentor gives you a clear development plan of your daily tasks, working patterns, and skills. They also answer your queries so that you can improve your work performance with time. A mentor acknowledges the weakness and strengths of an intern to promote quicker learning.
STEP 5: RESOURCES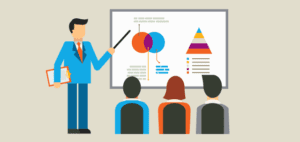 All the resources such as recordings, tutorials, assignments, and mentors will be provided in the first week of joining itself. These recordings and tutorials help an intern learn even when they are not working in the office.
STEP 6: TRACK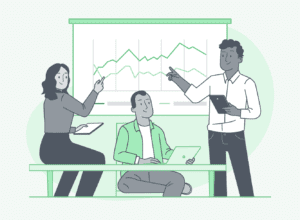 During the internship program, an intern needs to update the progress tracker and share their daily updates with everyone. It keeps everyone updated with an intern and helps other interns learn at the same pace and improve their skills and time management.
CONCLUSION
Complere makes sure as an organization that provides the intern best training program by the mentor. These mentors make sure that an intern learns, be focused, and is motivated during the whole working phase in the company.