How to choose a suitable job role for yourself

These days, searching for a suitable job role for yourself has become a very challenging task. In this innovative world there is so much competition in every sector that you have to face many challenges to get the job role according to your qualifications. To find the right job role for yourself, the most important thing is to look at your interest and aptitude while choosing a profession. Because the work can be frustrating for many professionals, it is not suitable for skills, people, and results.
You need to find something that motivates you and creates an impression on an employer if you're going to put effort into seeking a new career. It's not so much about obtaining a job as it is about finding the perfect job – or at the very least a stepping stone role that will lead you to where you want to go. Complere is a platform where you can identify your career role and take it to a height.
Here are some practical steps to work out how to choose a suitable job role for you:
Evaluate your abilities and don't say no to new opportunities
Examine your abilities, especially those obtained outside of work. What do you excel at? What capabilities do you hope to put to use in the workplace? Make sure you have a lot of recent research on skill improvement, learning, and volunteer work.
Interns have been observed over thinking and being obsessed with particular technologies such as python/machine learning as buzzwords; however, you must first master the fundamentals to begin a profession.
Build your top 10 personal wish list and identify skills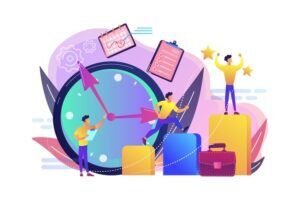 Create a list and identify the skills you need to develop in your dream job, including the kind of people you enjoy working with, the type of results you want to achieve, and the organization's working style. Then add to your values - what goods or services are essential to you? Finally, look for employment that meets at least six out of ten requirements for your new roles and work at it.
Concentrate on the job's elements and get training for your desired job role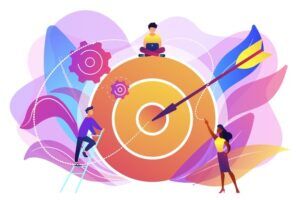 Instead of asking for job titles all the time, say something like, "I'm looking for a position that requires certain talents, knowledge, and working style." Allow you to come up with your ideas rather than just responding to your stated job objectives.
Identify your core skill, programming/ handling data/designing, etc., based on getting yourself trained enough to get the job done.
Self-Assessment & Feedbacks works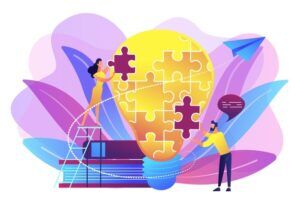 Only a tiny percentage of people find their ideal job using career evaluations. Typically, a fresh approach to merging ideas and prior expertise is required. Look back at what you found exciting in the past — whether at work, school, or in your own time – and map that onto the workplace by inquiring about what individuals do.
Make sure your message is clear and discuss your plans with your seniors
When you've narrowed down your desired employment, practice presenting yourself and your skills in short, concentrated phrases. Then, prepare to rapidly summarize your talents and knowledge and explain how you can assist an organization. Determine the most critical half-dozen items on an employer's shopping list ahead of time, and produce captivating stories to match.
CONCLUSION
If you are very confused about your professional career in the sentence about choosing a suitable job role for you based on your aptitude, skill, and ability. In that case, Complere will solve all these problems and get rid of these dilemmas, and At Complere, you will be skilled. The staff will be friendly and working-participating. It will help you identify your talent and get the job role suitable for you as per your talent and ability.