Simple tips on how NOT to choose the wrong agency.

Do you want to save yourself from choosing the wrong agency for your IT Outsourcing? Because there is no denying the fact that these days finding the right agency is a difficult task. Even with the help of online resources, finding and selecting the right agency is quite frustrating and time-consuming. Moreover, because the marketing communication process is so precise, it isn't easy to find the right agency that meets the needs and objectives. At Complere, you will get excellent tips and solutions from their expert, and you will get the best agency that will boost the ROI on your business.
If you are not careful, you can hire the wrong agency for the right job or vice versa. So, no matter whether you are a medium business, a startup with innovative ideas, a large corporation, or running a small business.
Here are the following tips on how not to choose the wrong agency:
1. Have a clear objective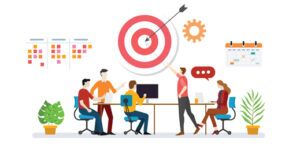 Do you want to attract more customers for your brand? The first step in ensuring that you find the right agency is to be clear about your scope of integration and requirements.
2. Be clear on the amount you spend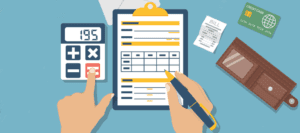 Everyone likes to work with a renowned and the most prominent agency. However, sometimes the budget doesn't always meet their expectations. Most agencies have a fixed client budget below which they refuse to accept work. Therefore, it is imperative to be clear on the expenses to build your integration. Mainly the cost and the budgets depend on the following factors:
1. Scope of the project
2. Pre-built integrations vs. Custom built
3. Daily Execution Cost vs. Server Cost
4.. Storage Cost (Database server cost)
5. Logs storing cost
6. Logs analyzing cost
3. Be clear on the future maintenance cost

Before you finalize an agency, it is essential to ask yourself questions like"Do you want proactive or reactive support?" or "Is the agency established?"
Asking these questions, finding answers for them avoids confusion and clarifies the future maintenance cost while working. Also, ask a company how many years have they been in this business before or what makes them stand out in the competition. Through this, you will be sure about your choice and avoid further problems.
4. Industry Expertise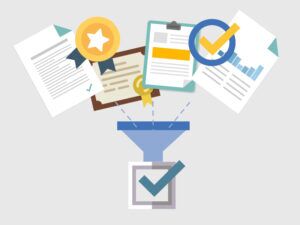 While it is important that the agency you choose has significant experience in your area and market before starting work, they will never be as knowledgeable as you. You want them to be experts in their field, and a fresh pair of eyes can help you stand out from your competitors.
CONCLUSION
Finding a reputed and good-quality agency can be difficult. However, when you find the right agency, they will have the right tools and team that help increase the performance of their clients. At Complere you will find the best services provided for data management, the solution to all business-related problems, and application development, which will result in your business growth at a reasonable cost.