How Complere conducts the Strategic Meetings for Employee's Growth.

Have you ever think why strategic meetings are essential for employee growth? Strategic Meeting is a medium through which you can specifically discuss the challenges faced by your employee and get solutions against those challenges. As a result, there is productivity growth. Complere follows this strategic meeting properly and keeps its corporate culture healthy.
The importance of strategic meetings in a company cannot be overstated. It enables you to maintain track of the organization's processes and operations to achieve the organization's goals and objectives. It keeps you up to date, allowing you to exchange ideas, solve problems, make group choices, and aids in team development.
Why are strategic meetings necessary for employee's growth?
Strategic Meetings are always necessary to analyze and achieve your specified goals, regardless of how little or large your firm is. Because neither management nor employees can avoid Strategic Meetings, the ideal approach is to strike a balance and hold fruitful Strategic Meetings that benefit both parties.
Here are the 5 Tips to conducts the Strategic Meetings for Employee's Growth
Have a clear purpose and objectives: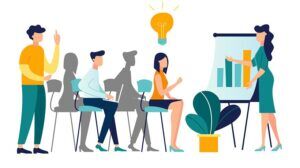 Have a clear goal in mind for the strategic meeting and why you're doing it in the first place. It will provide you with a clear viewpoint and assist you in the proceedings.
What exactly is your Strategic Meetings goal? Whether you want to share knowledge with a employee, talk about new products and ideas, or talk about a specific problem, make sure your goal is clear.
At Complere, every 45 days, they have strategic meetings, during which they create individual goals for the next 45 days that are aligned with business goals.
Create a Strategic Meetings Plan or Agenda:
Did you know that having a clear schedule can help you save up to 70-80% of your meeting time? How? Let's read the below content.
Once you've figured out what you want to achieve, you may make a plan to get there. Make a list of the subjects you want to discuss and give each one a defined amount of time. Send the schedule to the employee ahead of time to have a good concept of the conference and prepare. It will save time.
Complere, keeps the strategic meeting's agenda very clear, which saves your time and creates a productive environment.
Set the Right Tone, Atmosphere, and Analyze the Root Causes: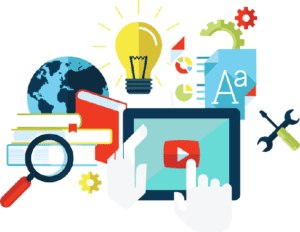 Setting the correct tone for a Strategic Meetings is critical for every manager or business leader. You have complete control over the format of your Strategic Meetings. It could be professional or casual. Establish an environment of mutual respect. Listens intently to the participants/employee and values their opinions and ideas.
The Complere prepares a list of problems and tries to know the root causes of those problems and its solution.
Keep an Open Mind:
Don't stray from the meeting's initial goal or aim. Stick to your schedule. However, don't forget to inspire your employees to come up with new ideas and approaches.At Complere, in their daily Strategic meetings and fortnightly tactical sessions, they review their progress.
Follow up, Act, and Evaluate: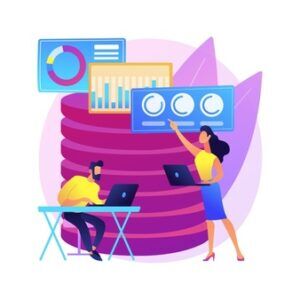 Review the agreed-upon activities and agreements, and assign specific responsibilities to team members. Set particular timelines for completing the tasks. Not having a scheduled follow-up after a strategic meeting is one of the most unfortunate situations.
Apart from the tips to conduct the strategic meetings for Employee' growth, below is the agenda for the strategic meeting that Complere follows at every meeting.
Sharing Key Achievements of the previous 45days of the team

Sharing Key Breakdowns of the last 45days of the team

Feedback Session

Acknowledgement / Award for the vital contributor/s

Aspiration Creation for coming 45 days

Analysis of Problems

Action Planning for 45 days

Meeting Closure sharing of key takeaways and lessons.
As a result, having a good follow-up following the meeting is critical to its effectiveness. Then, Complere makes a 45-day action plan for its solution based on the root cause analysis.
Final word
Effective Strategic meetings keep you interested, deliver accurate information, and point you on the right path to reach your goals and objectives. We hope the suggestions above assist you in doing so and that your strategic meetings become more productive and effective as a result.
If you have any other suggestions or would like to discuss the topic, please leave a comment below.