How to ensure on-time deliveries in 5 simple steps?
It is crucial to deliver the orders on time, and the aim should be to make the customers happy that they received their orders on time. Late orders often make customers feel frustrated and sad as they have paid money for the product and are not receiving the services on time. Transportation-related confusions are often blamed for late deliveries, yet there is relatively more minor information about the leading causes of missed delivery deadlines in many situations.
Searching more profound into the problem will help reveal the valid reason and formulate the correct solution. Always take care of the permits; you should obtain proper permits for the delivery process.
You need to follow five simple steps to ensure that deliveries are done on time:
Planning and estimation realistically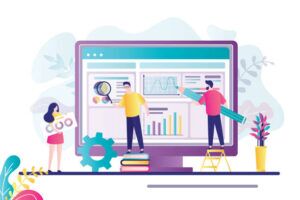 There is no need to plan something that implement cannot in reality. Should plans be made carefully? You need to find out why the deliveries are not done on time, after finding out the actual reason you need to fix it and make sure it never happens again in the future. Think about all the bad situations that can occur, like bad weather and all, and plan accordingly.
Onboard team with desired skills in the project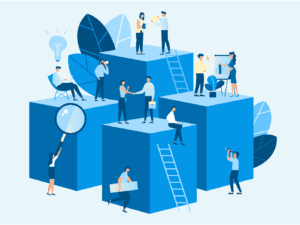 The team you are hiring for delivery should be skilled and know how to deliver the products and services on time. If people are hired who do not know how to provide products, they will make some of the other mistakes, and your delivery will be late. So onboard a team that is skilled.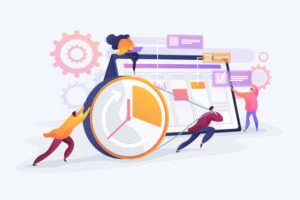 Rather than being held to with the rough guesses at how much time each aspect will take, take your time throughout a project to estimate your deliverables again. It will enable you to plan your work and manage goals as early as possible. Removing pressure off the squad and hopefully preventing late deliveries is essential.
Frequent test your application:
Do not neglect small things; they can become a problem later. You need to test your application frequently; if it is not working correctly, you need to fix it as soon as possible. It may be costly to purchase software that empowers automation, but it is worth it and can go a long way in reducing delivery time. It can also assist in avoiding holdups by decreasing mistakes and accelerating the whole process.
When the order is shipped for delivery, you need to check the progress properly. For example, sometimes there is a problem in delivery, and no one handles the situation, and delivery is done very late. If you notice that the progress of delivery has stopped, immediately contact the person who is in charge of the delivery work.
You need to keep all these things in mind if you want your orders delivered on time. In addition, if a customer is happy with your services, they will like to make a purchase again.