BENEFIT FROM DATA ANALYTICS
Make your data strategy better by design, implementing, or improving it
Data Warehouse Consultancy
Develop a strong data warehouse, move it to the cloud, or create with a dependable partner by your side, a difficult data solution.
Data Warehouse Design / Research
You can count on our team to work with you to develop a solid data warehouse strategy, select the finest data warehouse model, and construct a prototype.
Data Warehouse Migration
Your DWH will be moved to the cloud, expanded, and its performance and expenses will be optimized with the aid of our experts.
Data Warehouse Support
From data source integration to complete data process automation, we provide the full DWH development lifecycle.
Data Warehouse Optimization
We will make minor tweaks, SLA-covered changes, and provide general support for your DWH.
Strategy
In this phase, we'll investigate an existing ecosystem that includes:
Determining the vision and goals of the stakeholders

An examination of the environment and current systems

Evaluating the scalability and present capability

Building a foundation for risk management.
Discovery
To assist you evaluate your idea, select a tech stack, determine ROI, and create a workable prototype, we provide a discovery phase as a service.
Defining the business requirements of the client

Examination of current publications and ML models

Review and documentation of the current data connectors and sources

The team's makeup and an estimate of the project's costs.

Analysis of the quality of the data

Extensive metric analysis

Data warehouse's logical layout

Designing ETL architecture logically

Offering a variety of solutions using various tech stacks

Creation of a prototype.



Development
Our specialists will construct a reliable data warehouse based on your requirements and preferred tech stack. A few of the steps will be:
Database and schema physical design

Combining data from many sources

Creation of ETL procedures

Data warehouse loading using historical data

Putting data quality measures in place

Data tweaking for automation

Getting DWH stable
Support
In order to maintain the data warehouse, we will assist you in assembling a committed staff. The assistance will often consist of:
The resolution of SLA problems

Cost reduction for processing and storing

Small improvement

System monitoring

Ongoing cost-savings

Support for products and the removal of faults.
Strategies for Data Analytics
A successful, future-proof data strategy will help you get the most value out of your data. We can assist you whether you need to develop and implement it from scratch or evaluate your current approach.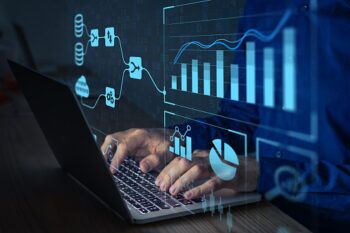 Formulate a Data Analytics Strategy that is Future-Proof
How Complere May Benefit Your Business with Data Strategy Consulting
Improve process visibility, democratize access with a data management approach, provide real-time streaming, and allow for analysis.
Implement systems for smart recommendations and predicting marketing trends, examine buying trends, and enable contextual communication.
Install dependable cybersecurity and fraud detection systems, and use efficient predictive maintenance to minimize equipment downtime.
Unleash the potential of Big Data solutions to streamline your processes, reduce expenses, and get insightful knowledge that will help you accomplish your business objectives.
Access Big Data Services at Complere to Your Benefit
Straighten Out Data Processing
Efficiently gather, process, and analyse huge amounts of unstructured, semi-structured, or structured data. Obtain insightful information to give your company real advantages.
Assign and Improve Costs
To efficiently store and handle massive volumes of data without maintaining costly infrastructure, use a variety of cloud services.
Get Data Storage and Flexible Scaling
With the migration of Big Data to the cloud, you will have access to limitless storage space and the swift scaling up or down of your infrastructure depending on the demands of your project.
Use Smart Data Science Solutions
Take a competitive advantage with ML and AI-powered predictive, behavioral, risk, and other intelligent analytics solutions.
Construct a Solid Big Data Platform from The Ground Up
ETL, DWH, or OLAP Design and Implementation
Extract, convert, and load your data so that it can be examined and used for wise decision-making in a large database.
Use Real -Time or Near Real-Time Analytics
To ensure that your company can successfully adjust to any change, make prompt and precise judgments.
Put Master Data Management in Place
Ensure that all of your enterprise master data assets are consistent, accurate, reliable, and answerable.
Create and Construct Data Lakes or Data Lake Houses
Get a central system to handle all of your structured, unstructured, and semi-structured data processing.
Set Up Data Visualization and Automated Reporting
Get timely delivery of all your data reports and pertinent, graphically enlightening insights.
Authenticate Your Analytics Models
By using cutting-edge analytics techniques like deep learning or predictive modelling, you can create new business prospects.
Implement Smart Solutions Fueled by Data Science, Machine Learning, and AI
Analysis Of Projections
Using sophisticated predictive ML algorithms, position your company for upcoming trends and industry developments.
Assessing and Mitigating Risk
Using learning-based solutions to strengthen cybersecurity and fraud detection can help you improve your risk mitigation skills.
Behavior Analysis of Customers
By examining consumer behavior and providing tailored communication that satisfies their unique demands, businesses may retain and win over more clients.
Preparatory Maintenace
By anticipating probable faults and performing maintenance on time, you can keep your equipment running and reduce downtime.
Complere supports businesses in the development, deployment, and upkeep of secure business intelligence solutions. Our engineers use a full suite of business intelligence technologies and tools to develop scalable and maintainable applications.
Discover Our Business Intelligence Expertise
Solutions for business intelligence enable organizations to make proactive, data-driven decisions. Specialists in Complere implement complete data warehousing and reporting solutions. We additionally integrate and modify the current BI software to provide our clients with appropriate solutions to their business difficulties.
At Complere, BI consultants have a wealth of knowledge in data extraction, aggregation, grouping, modelling, and visualization. We use the top BI technologies and our in-depth knowledge of business intelligence to create reports that are compelling and disclose recommendations for global businesses that can be put into action.
How We Carry Out BI Projects
To improve corporate success, we encourage data-driven decision making. Customers in a variety of industries, including fintech, finance, banking, telecom, healthcare, insurance, manufacturing, and more, benefit from comprehensive business intelligence solutions in terms of competitive advantages.
Over a dozen domain-specific projects were completed by our committed development teams for diverse businesses. We employ a BI platform with six distinct layers: Auditing comes first, followed by staging, extract, transform, and load (ETL), data definition language (DDT), data manipulation language (DML), reporting, and metadata.
Business analytics and insight from Microsoft
We customize Microsoft business intelligence and analytics products to meet end-user requirements by working directly with clients' management and technical teams. Our professionals analyze the technological environment and existing data architecture to determine the BI requirements.
Complere partners with leading industrial suppliers to provide customers with complete solutions.