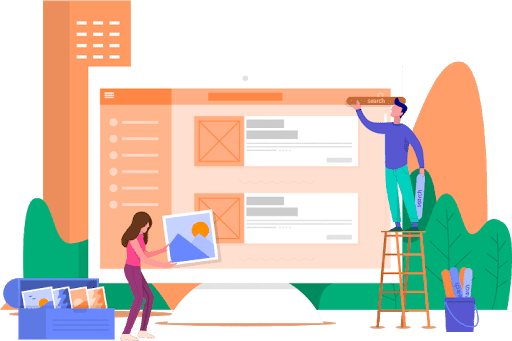 Custom Application
Development
Our specialty is custom application development; we support large businesses in the design, implementation and delivery of incredible tech products and services.
Custom application development seeks to analyze, frame, design, develop, deploy, and maintain custom applications running on any platform – in local, cloud, or hybrid environments. Our developer teams not only create custom apps, they also develop solutions to your business requirements.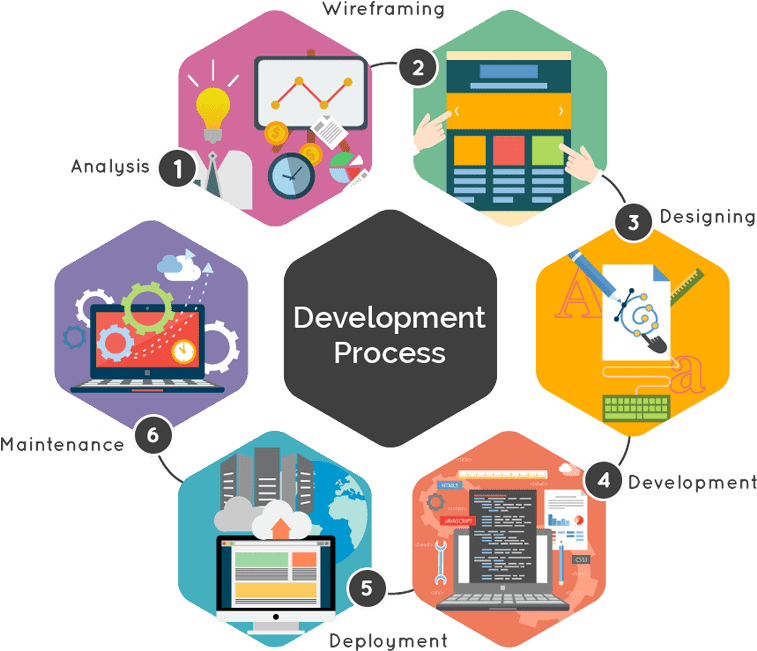 To learn how Complere can truly help to drive your business?
To ask for a free consultation contact us today.
We also gained experience in the production of millions of app codes. To include world-class mobile app development solutions, we combine our experience and skills together. Our dexterous team of mobile app developers is confident to offer our customers the best mobile applications.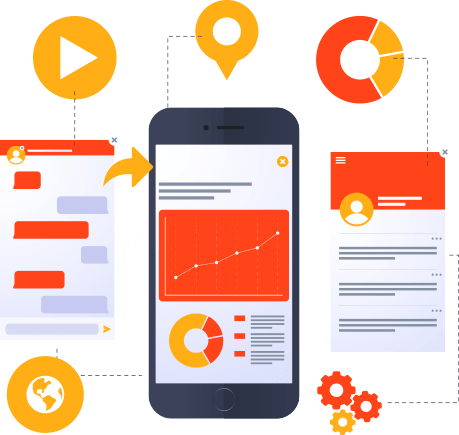 We have an unbelievable talented team of developers of native iOS applications that create userfriendly and highly advanced mobile apps.
Hundreds of cool and user-friendly Android apps have been developed from basic phones to customized devices to latest Android versions – we have done everything.
Cross Platform App Development
With an extremely professional and knowledgeable team of cross-platform developers and HTML5, we understand clearly the unique characteristic of each platform.
Web Application Development
The creation of web applications involves many phases, from strategic planning to exact planning, required analysis, business consultation, design, planning, testing and training. Complere Infosystem provides the formal programming framework and coding principles and standards.
Web Application Frameworks
We use the newest, latest architecture, object-oriented best practice, simplicity and a complete knowledge of coding. We work with customers to choose a suitable system based on the requirements of each customer.
JavaScript Libraries and Frameworks
There are specialized libraries and frames in JavaScript at Complere which are well tailored to the needs of each customer.
We have programming languages expertise and thus understand the customer requirements. Our developer team helps us to create responsive websites for our clients.
Integration and Migration Services
In order to increase operational performance, our Integration and Migration services ensure smooth integration.
Transparency and seamless
Early knowledge flow across the enterprise, leading to better informed business decisions.
Streamlined Process Management
Custom automation is possible by streamlined processes and reduces operating cost.
High Operational Efficiency
The optimized IT environment leads to high operating performance and decreased time and resource waste.
Complere partners with leading industrial suppliers to provide customers with complete solutions.
We Can Transform your Business
Complere Infosystem is a multinational technology support company that serves as trusted technology partner for our clients. We are working with some of the most advanced and independent tech companies in the world.
Integration and API Developers
Real-time flow of information across organization, which results in better informed business decisions.
Integrated Reporting and Data Analytics
Streamlined processes enables custom automation and reduce operational costs.
Optimized IT landscape results in high operational efficiency and reduced wastage of time and resources.