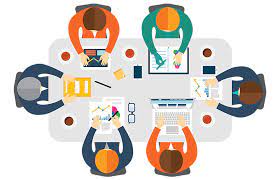 Complere has showcased extraordinary skills and expertise since 2016 by offering offshore technological solutions to multiple vendors and software-enabled companies.
Many vendors and software-enabled companies have received offshore technological solutions from us since 2016. Our company's strength lies in its project execution supported by experienced and skilful software engineers. We put in extra efforts to understand the client's enterprise, its background, the existing procedures, and the nitty-gritty of the business in order to ensure that they get utmost advantages.
Our clients depend on our domain and technical experts to reduce 'Time to Market', incidentally lowering down the total cost of ownership.
Complere offers a FREE Custom Website for

unicommerce

users and a FREE Consulting Session of your E-commerce business
for non unicommerce users.
Note:

Custom website includes only development of the website like
flolite.in
any additional cost of the hosting, domain name, SSL is not covered.
Consulting session includes only discussion & planning any proof of concepts or development is out of scope of this offer.
We are not only known for solving problems but also for providing a comprehensive approach by understanding our clients thoroughly and providing specialized skills and tailored solutions.
Sometimes, when a time-crunch situation comes up, we understand that the best way to work is to send a team at the client's in-house setup, if necessary. We have an established on-site model for the same. With our latest partnerships with firms investing in the latest IoT projects, you should be satisfied that you are working with the best in the industry.